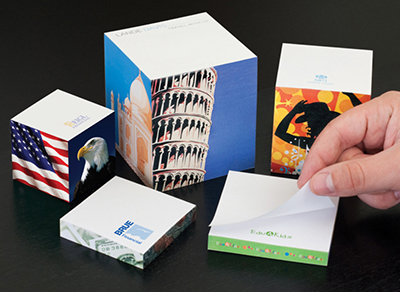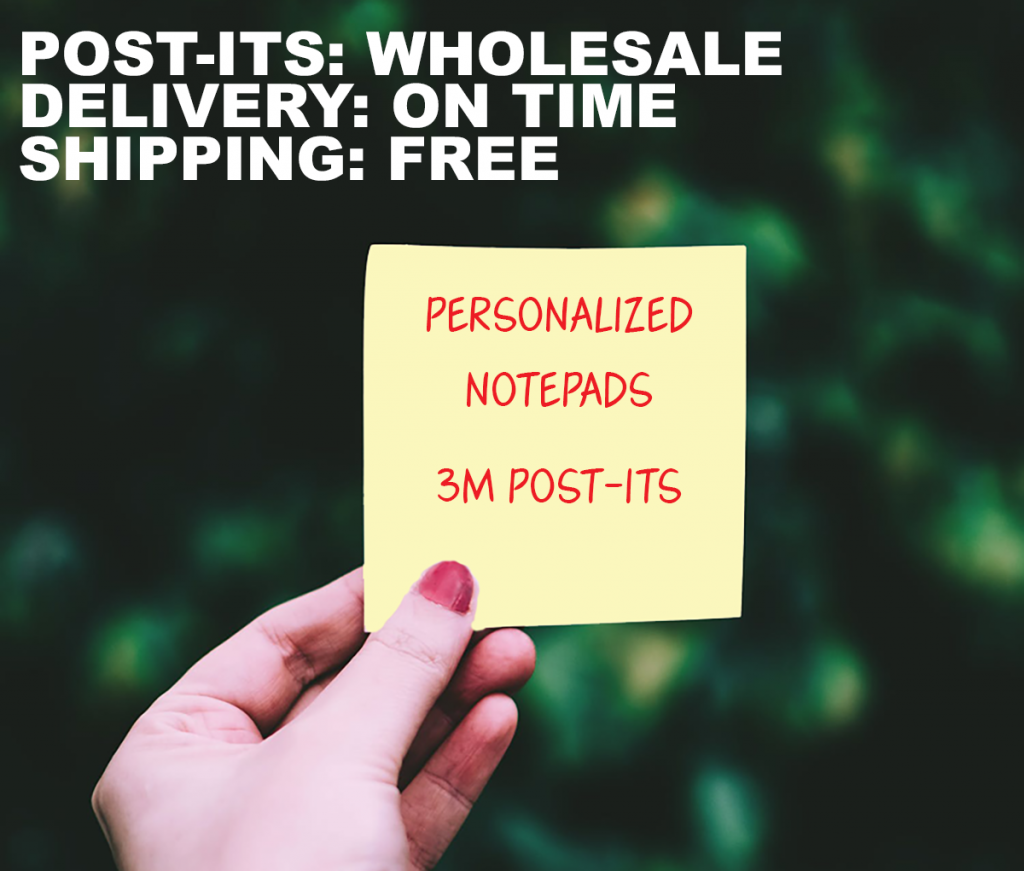 Custom 3M cube pads have been very popular this year; more so than in the past.

People are realizing the impact they have on spreading and sharing a custom post-it notes message.

Custom printed full color cube pads shout out your message. The bright colors on each side draw attention to any message. From schools, offices, realtors, clubs, churches – they are a favorite and they actually promote your message.

People are drawn to the brightly colored cube pads. And the message can be seen on all four sides of the cubes, including the top sheets as an option.

Check out what TheDiscountPrinter.com offers in the way of cubes. The favorite are 3M custom printed cube pads but there are also non-adhesive cube pads, also with brightly printed side panels.

Many realtors use the cube pads to share their newest developments or rental buildings. Doctors have used the cube pads and regular custom printed post-it notes pads to promote their new offices. Schools use them to raise funds and churches do the same.

Check out what TheDiscountPrinter.com has to offer here: thediscountprinter.com/post-itnotes/ – you will find custom printed post-it notes, custom sticky notes, custom printed cube pads and more.