Richard Roop - Real Estate post it notes
HOUSE FLIPPING? THESE ARE THE REAL ESTATE PADS PROFESSIONAL REALTORS & REAL ESTATE AGENTS HAVE USED FOR THE PAST 20 YEARS.
FREE SET-UP – FREE SHIPPING!
THESE ARE GENUINE 3M POST-IT NOTES – THEY HAVE THE STRONGEST ADHESIVE – THEY WON'T BLOW OFF!
We print these pads in the USA from locally sourced materials. Richard Roop has sourced us since 2002 for printing for all of his real estate seminars.
THE PADS ARE EITHER 3″ X 5″ OR 4″ X 6″ SIZE.
Below you can order from 8 to 160 pads, they come 50 sheets per pad.
Choose the size you prefer and complete the order.
THEN EMAIL US FOR THE TEMPLATE AT: INFO@THEDISCOUNTPRINTER.COM
After making the changes on the template, please email it back to us and we will match it with the order and send you a proof for your approval before printing.
FOR 500 PADS OR MORE, EMAIL US FIRST: INFO@THEDISCOUNTPRINTER.COM – We will set up a special order page for you to complete the order. Thank you!
Home flipping? House flipping? These are the house flipping post it notes you're looking for. This is the original real estate pads, we have printed millions of these over the years. The Richard Roop post it notes are the originals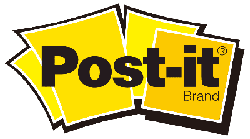 ORIGINAL 3M BRAND. WON'T BLOW OFF! STRONG ADHESIVE. STICKY!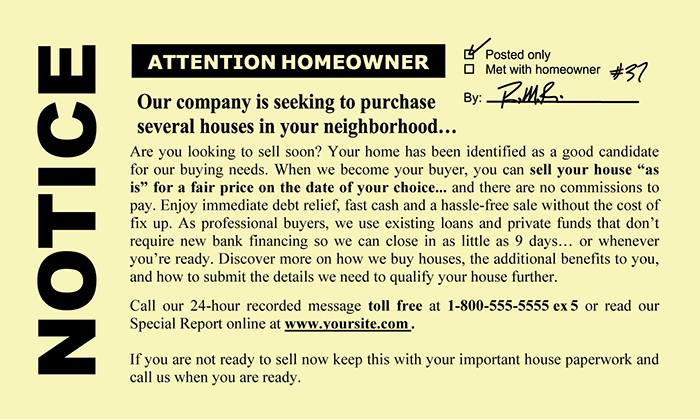 Thank you for these pads, they really work and have helped us in our flipping business!
It's a numbers game, the more stickies you put out, the better your odds! Thanks for the speedy service and free delivery.
Pads came out great. Will be ordering more soon!
3″ x 5″ or 4″ x 6″ size post it notes
8 pads, 50 sheets per pad – 400 sheets total –   $155.92
16 pads, 50 sheets per pad – 800 sheets total –  $163.04
40 pads, 50 sheets per pad – 2000 sheets total –  $239.60
80 pads, 50 sheets per pad – 4000 sheets total  – $343.20
96 pads, 50 sheets per pad – 4800 sheets total – $383.04
160 pads, 50 sheets per pad – 8000 sheets total –  $478.40
FREE SHIPPING – NO OTHER CHARGES

FOR MORE THAN 160 PADS (500 PADS AND UP,)
PLEASE EMAIL US: INFO@THEDISCOUNTPRINTER.COM