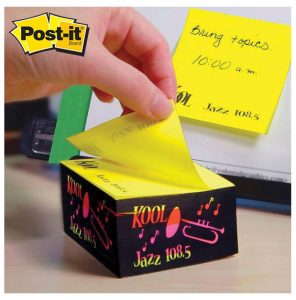 While we are still printing custom 3M post-it notes and personalized notepads, 3M has doubled the production of N95 respirator masks over the last two months as a result of a surge in demand due to the coronavirus outbreak.
3M will expand the capacity by 30% in next 12 months. With 400 million face masks produced a year in the United States, 3M is one of the biggest producers in the United States. And the production crew will work non-stop to get it done!
We thank you for your continued business in the way of personalized 3M Post-it Notes and our presses are continually running, too.
More on the N95 mask story at The NY Times here.