NO SCREEN CHARGES
!

Personalized sunglasses, custom printed. Sunglasses are fun for all events.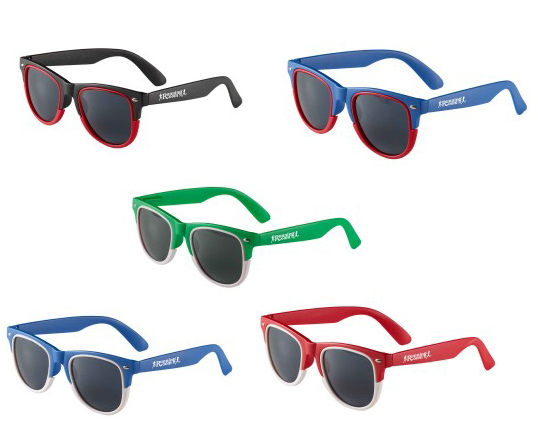 Unique two-tone sunglasses elicit fun and support team spirit in many popular color combinations. Their high quality, spring-loaded temples assure a great fit and long lasting durability.
400UV protection. 

"They're absolutely fabulous, darling….."
These are individually cell-wrapped for
added protection during delivery.
DIMENSIONS :
  Frame: 2″ H x 5 3/4″ W,Temple: 1/2″ H x 5 1/2″ W