NO SCREEN CHARGES
 Neon Colors SUN GLASSES!
 Personalized sunglasses, custom printed. Sunglasses are fun for all.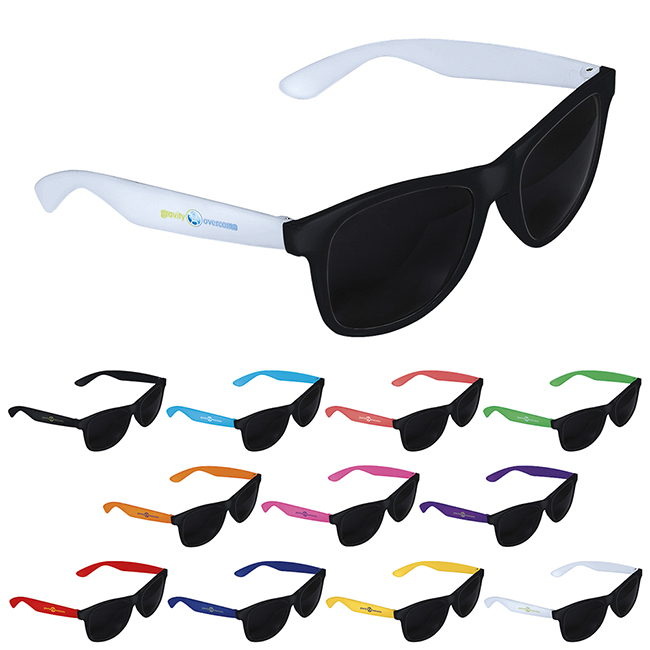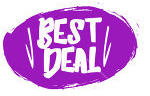 NEON RUBBER SUNGLASSES
Fun-in-the-sun style floats in water and features brightly colored
neon or black or temples and dark, ultraviolet-protective lenses
Dark Tinted Sunglass Lenses on these Sun Glasses
offer 400UV protection. 
 "They're absolutely fabulous, darling….."
These are individually cell-wrapped for added 

protection during delivery.
Size: 5-1/2"w x 1-7/8"h x 5-1/2"d
Imprint area: 1-5/8″ long x 1/4″ high


Imprint Color:
Product Colors can be assorted as long as Imprint design remains the same on all item colors.
If you would like assortment, please tell us here:

Sending a logo? Please send to art@thediscountprinter.com
Copy being printed:
After order is placed, you will receive an order number in email. If sending logo or image,
use that as a reference in the subject line of the email with art you are sending.

SIDE 1 IMPRINT - right side
Line 1:
Line 2:

SIDE 2 IMPRINT (ADD'L CHARGE SEE BELOW)
If only having one side printed, please leave this blank

Line 1:

Line 2:
150 is absolute minimum.
These take 7 business days in production, plus a few days shipping time.

ONE SIDE IMPRINT (THIS IS STANDARD)
Quantity 150 - 1.49 ea. (223.50)
Quantity 300 - 1.19 ea. (357.00)
Quantity 500 - .99 ea. (495.00)
Quantity 1000 - .89 ea. (890.00)
Quantity 2500 - .85 ea. (2125.00)
Quantity 5000 - .79 ea. (3950.00)
FREE SHIPPING!

TWO SIDED IMPRINT
Quantity 150 - 2.05 ea. (307.50)
Quantity 300 - 1.59 ea. (477.00)
Quantity 500 - 1.35 ea. (675.00)
Quantity 1000 - 1.21 ea. (1210.00)
Quantity 2500 - 1.15 ea. (2875.00)
Quantity 5000 - 1.08 ea. (5400.00)
FREE SHIPPING!

No Screen Charges - No Set Up Charges!
Shipping U.S. only
Taxes: Added to all Florida and California orders.
Orders will be shipped in 7 business days.