Butler trays / party trays
THE BUTLER TRAYS/DRINK HOLDER TRAYS COME IN TWO STYLES
One is the clear reusable party tray, the square, clear one. It has a corner holder to accept stemwear up to 1/2″ in diameter, or cups with bases to 2-1/2″. We also have the oval colorful party plate which holds cans as as well as stemwear. There are also slots for forks and spoons and a thumb hole.
The square butler tray comes clear only.
The oval tray comes in translucent colors:
RED | ORANGE | GREEN | BLUE | PURPLE | FROST
PLEASE EMAIL FOR MORE INFO: INFO@THEDISCOUNTPRINTER.COM
Summary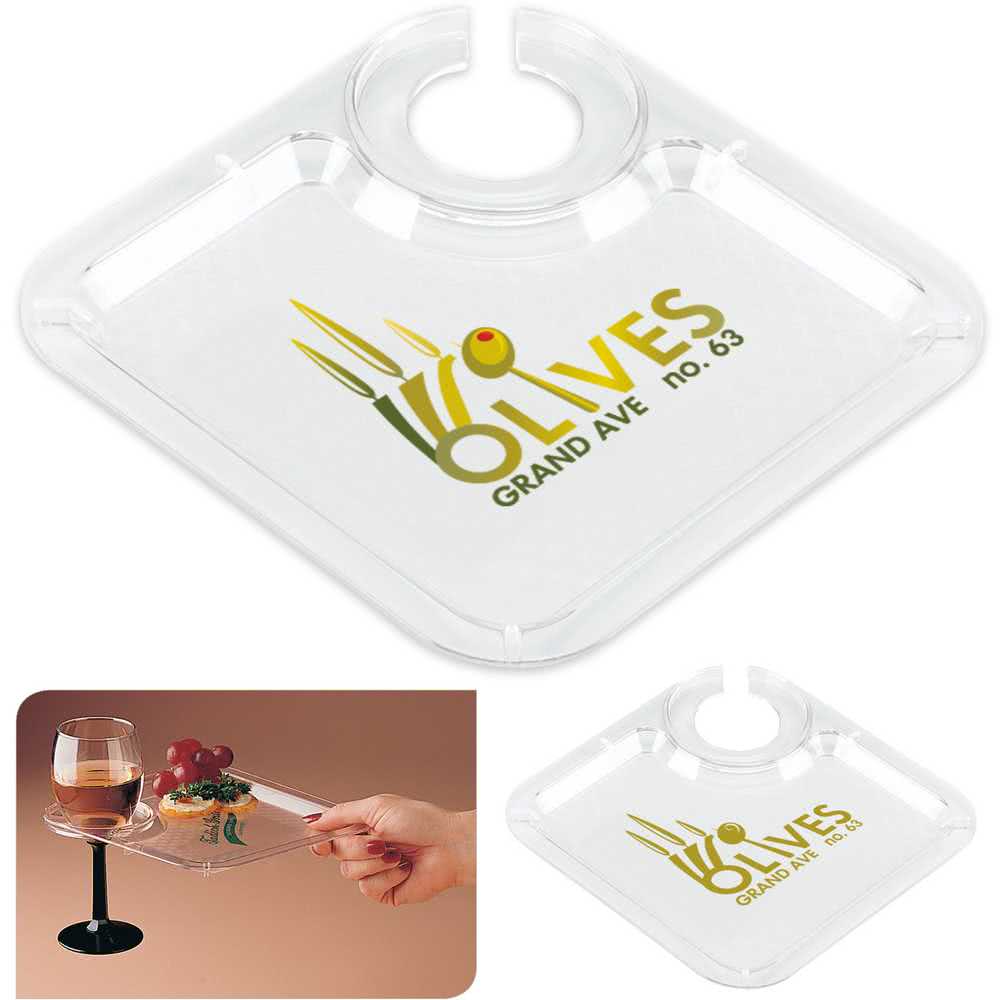 Author Rating
Brand Name
Product Name
Custom printed butler trays