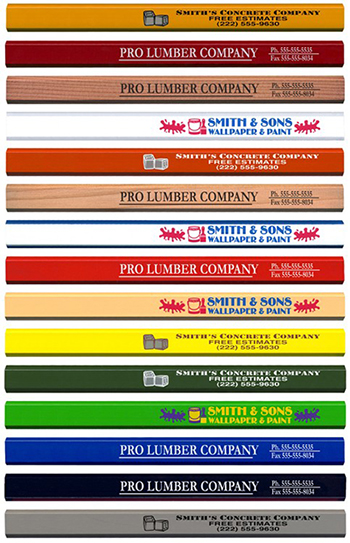 Clic Stic® 
Experience quality and affordability in a popular retractable!
Enjoy over 1.2 miles of writing ink.
Choose your color combination with BIC Color Connection.
Experience BIC Quality.
WANT A FULL COLOR IMPRINT? CLICK HERE
Quality flat lead encased in our best carpenter pencils. Solid contrasting barrel colors continue the popularity of the true carpenter pencil. This one is flat-out a Best Seller!
Flat: 1 color of ink imprint, one side. Second Side Imprinting: Because the carpenter pencil is flat, 2nd side imprint is available at $35.00 per M or less.
Lead Degree: medium only. Carpenter's flat lead vs. one standard round pencil.
Production: 8 business days.