I Love America 2024 Wall Calendars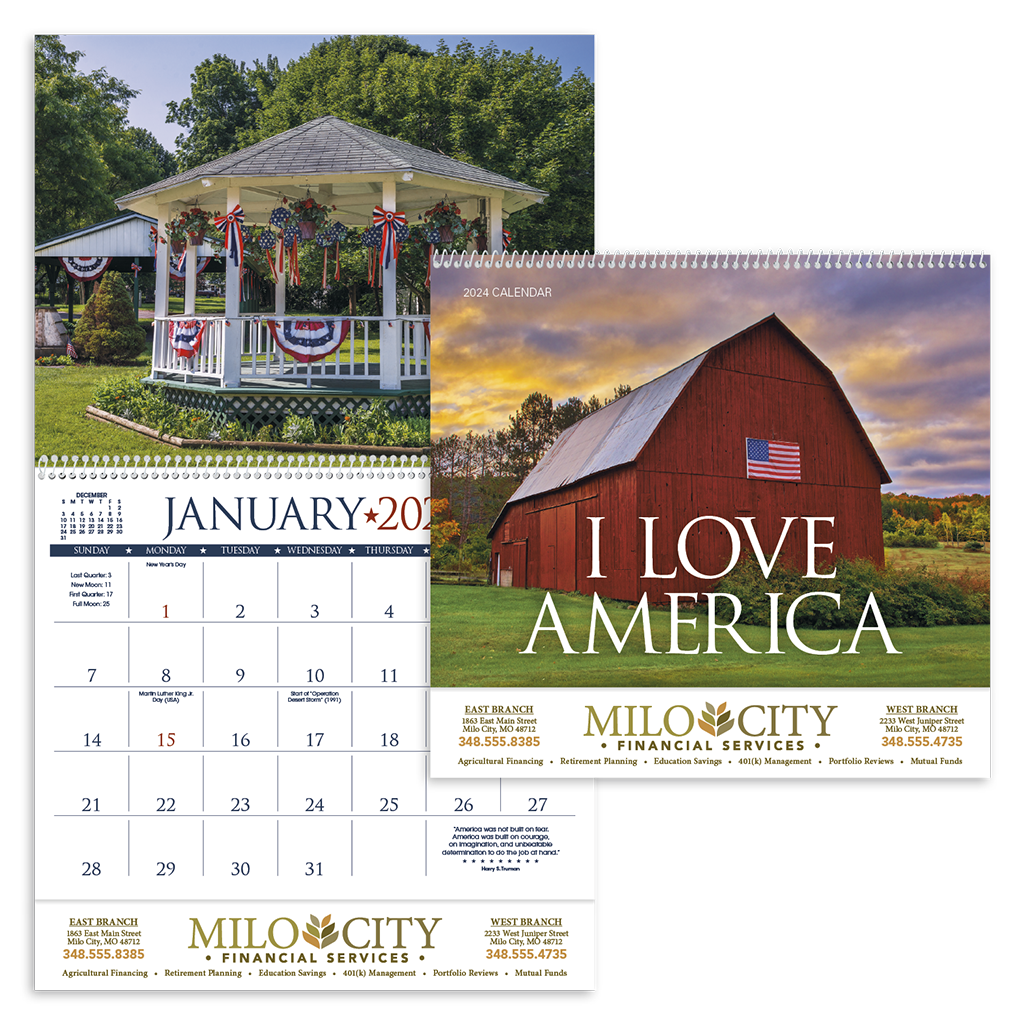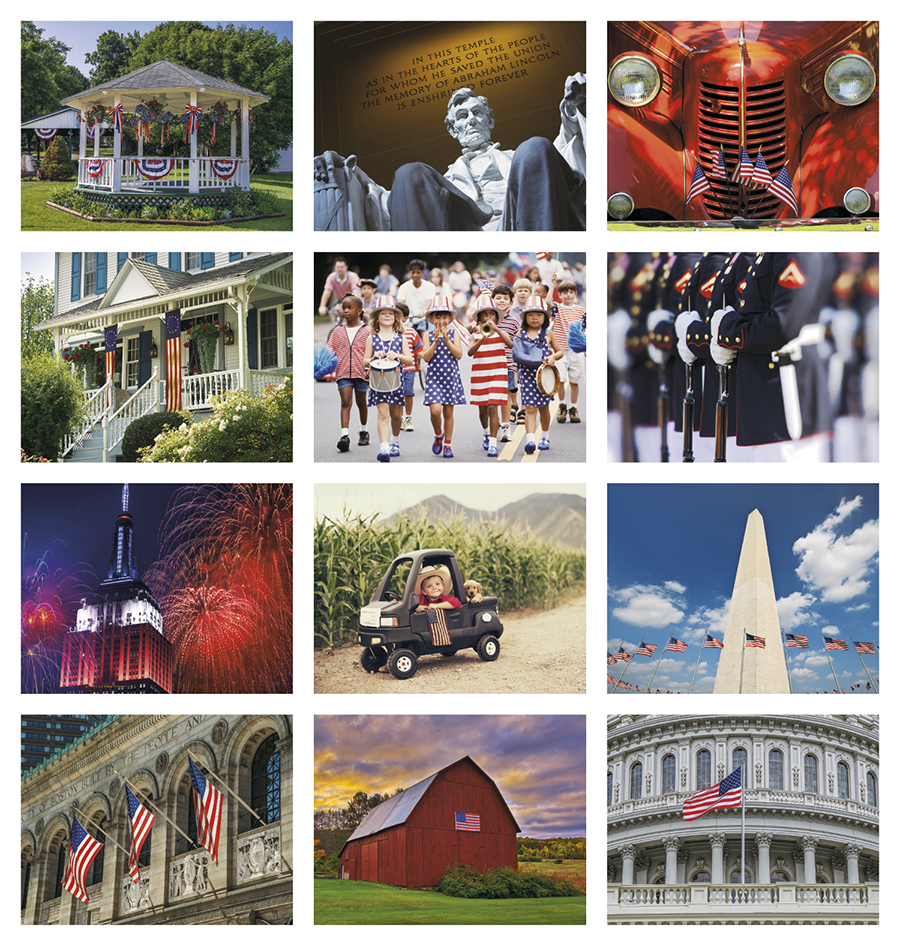 This patriotic calendar blazes with American pride. The date pad includes special dates and moments in United States history. This is an ideal advertising calendar for service organizations such as the American Legion, VFW, baseball clubs, historical societies, museums and any business with America in its name. Quick Ship and Guaranteed Inventory through Dec 31.
Features:
12 month date pad
Famous quote each month
Special dates in United States history included
Large date blocks
Paper Stock: 70# Matte
If sending us artwork, indicate in the box above:
Make sure you reference the artwork somehow in the first line of text here. Put a P.O. number or name of art file, etc.
so we can match the art sent with the order here. Just type in the name, P.O. #. or whatever in "Line 1" below.
Please stay within the imprint area size for this item.


NOTE: The imprint area is long, so try to use the space wisely.
Line 1:
Line 2:
Line 3:
Line 4:
Please note: We will typeset for best fit. If there is too much on one line,
we will add the rest of the copy to another line.
If you have an exact layout in mind, please send us camera-ready art.
100 is the absolute minimum.
Quantity 100 - ($469.00) 4.69 ea.
Quantity 250 - ($1072.50) 4.29 ea.
Quantity 500 - ($1995.00) 3.99 ea.
Quantity 1000 - ($3490.00) 3.49 ea..
FREE SHIPPING!
For larger quantity pricing: EMAIL US! No Screen Charges - No Set Up Charges!
Shipping U.S. and Canada only Taxes: Added to all Florida orders.
Orders will be shipped in 10 business days.



DO YOU NEED ENVELOPES
TO MAIL THE CALENDARS?
First place the order above for Calendars then click back
and do the envelopes separately.